The music that you usually hear from the British Isles is folk music and song from Ireland and Scotland. English folk music and song is similar but it has its own character. We are a number of people who are interested in English dance, music and song and we want to give it the proper place it deserves.
In May 2003 we met for the first session at the Bishops Arms pub at Bellmansgatan.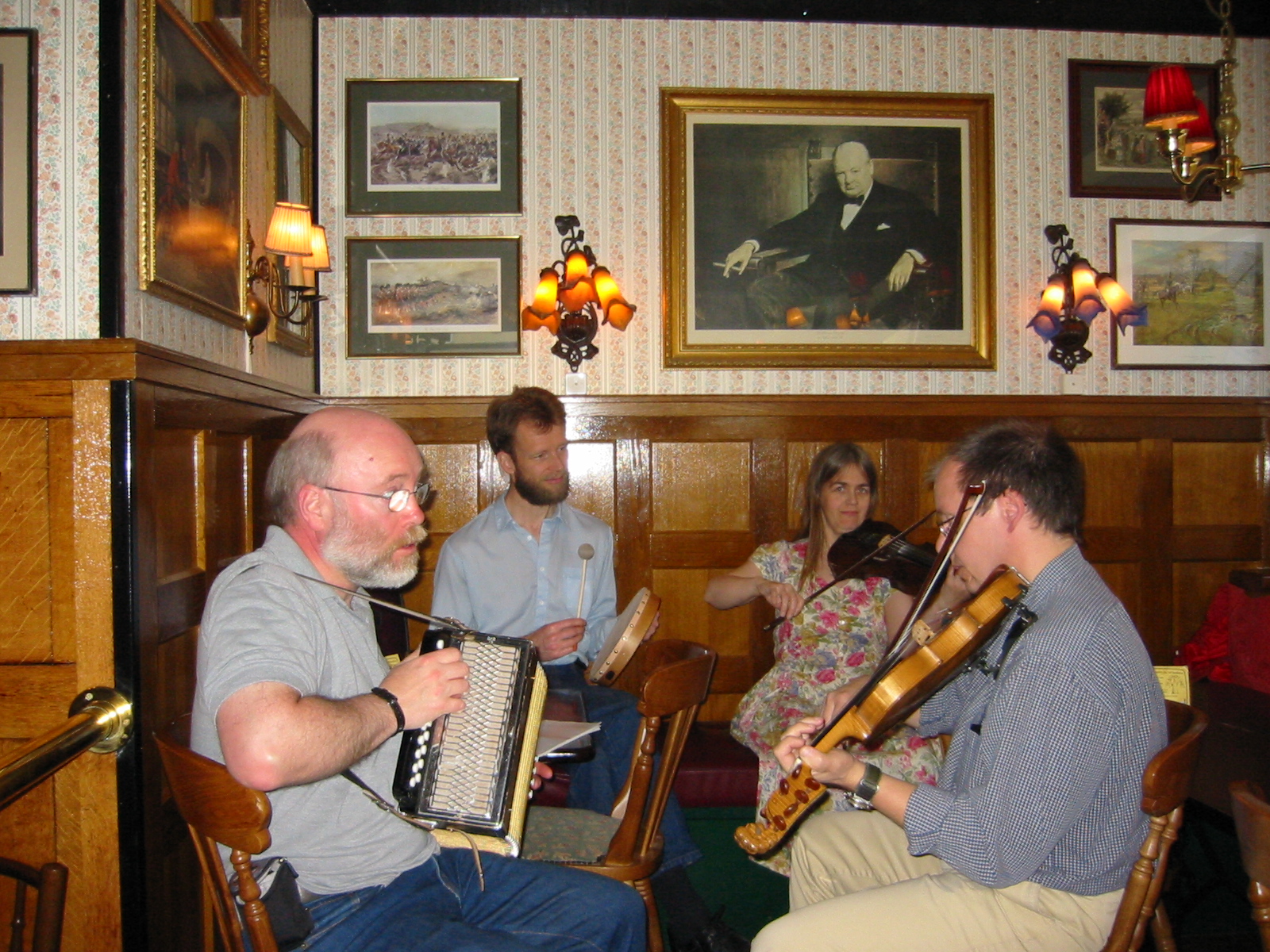 We meet the first Sunday every month (excl July and August) to play English music and sing English songs for a couple of hours. People who join the session  play melodeon, fiddle, concertina, flute, mandolin, uke – you name it – all singers and musicians are welcome. The music is mostly played in the keys of G or D.
November 2017 Music Session was the last one at Bishops Arms.
We are now at Sjätte Tunnan in the Old Town (Gamla Stan), Stora Nygatan 43.

Bring an instrument or just come and listen and relax in a nice pub.

Below you can find links to our session tunes and song we sing.