English Music Sessions at Sjätte Tunnan, Stora Nygatan 43, Gamla Stan. From 5 pm – first Sunday of the month (excl July & August). After a long closure due to COVID-19 we will be back again at September 5, 2021 and the future first Sundays of the month.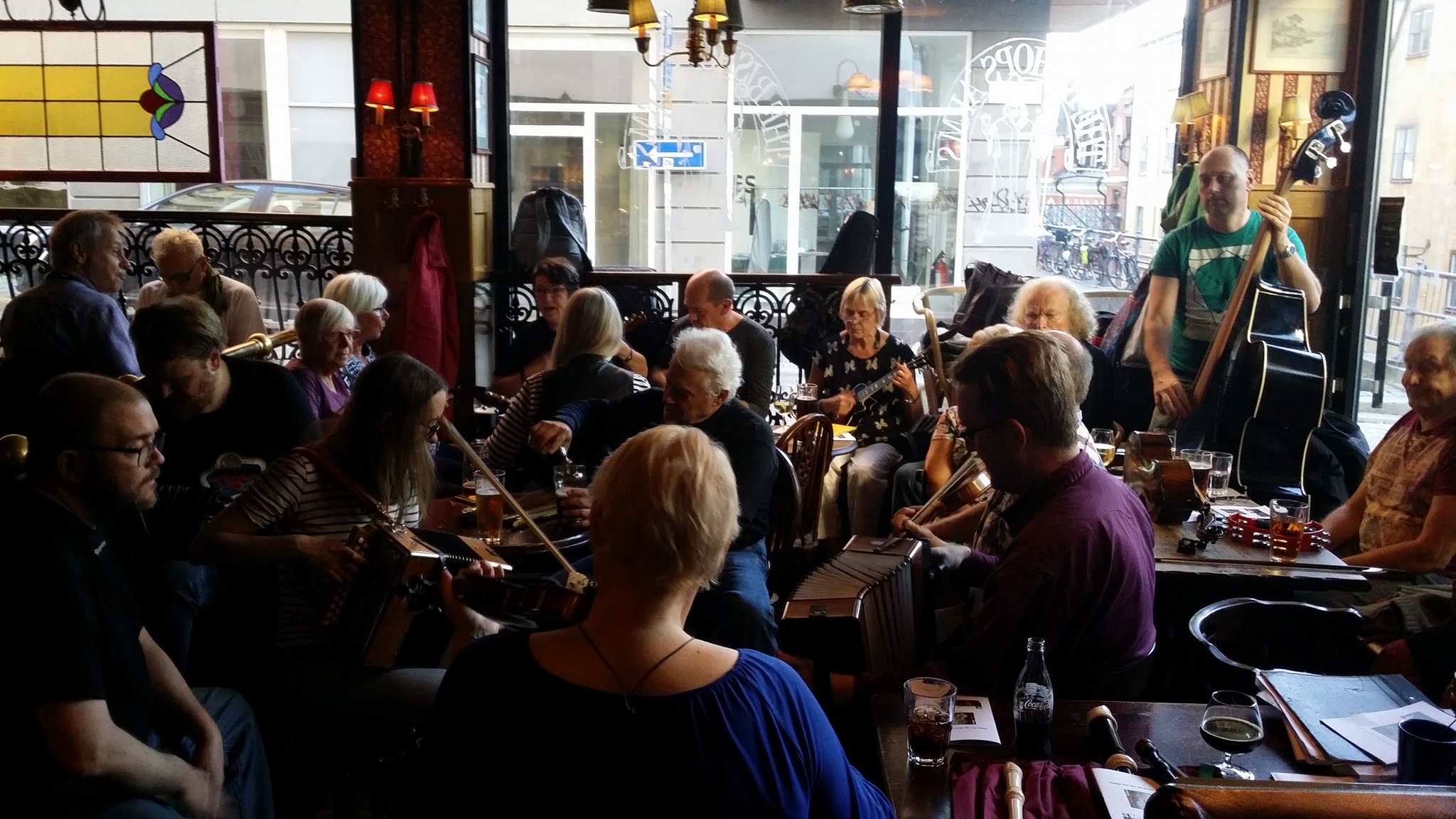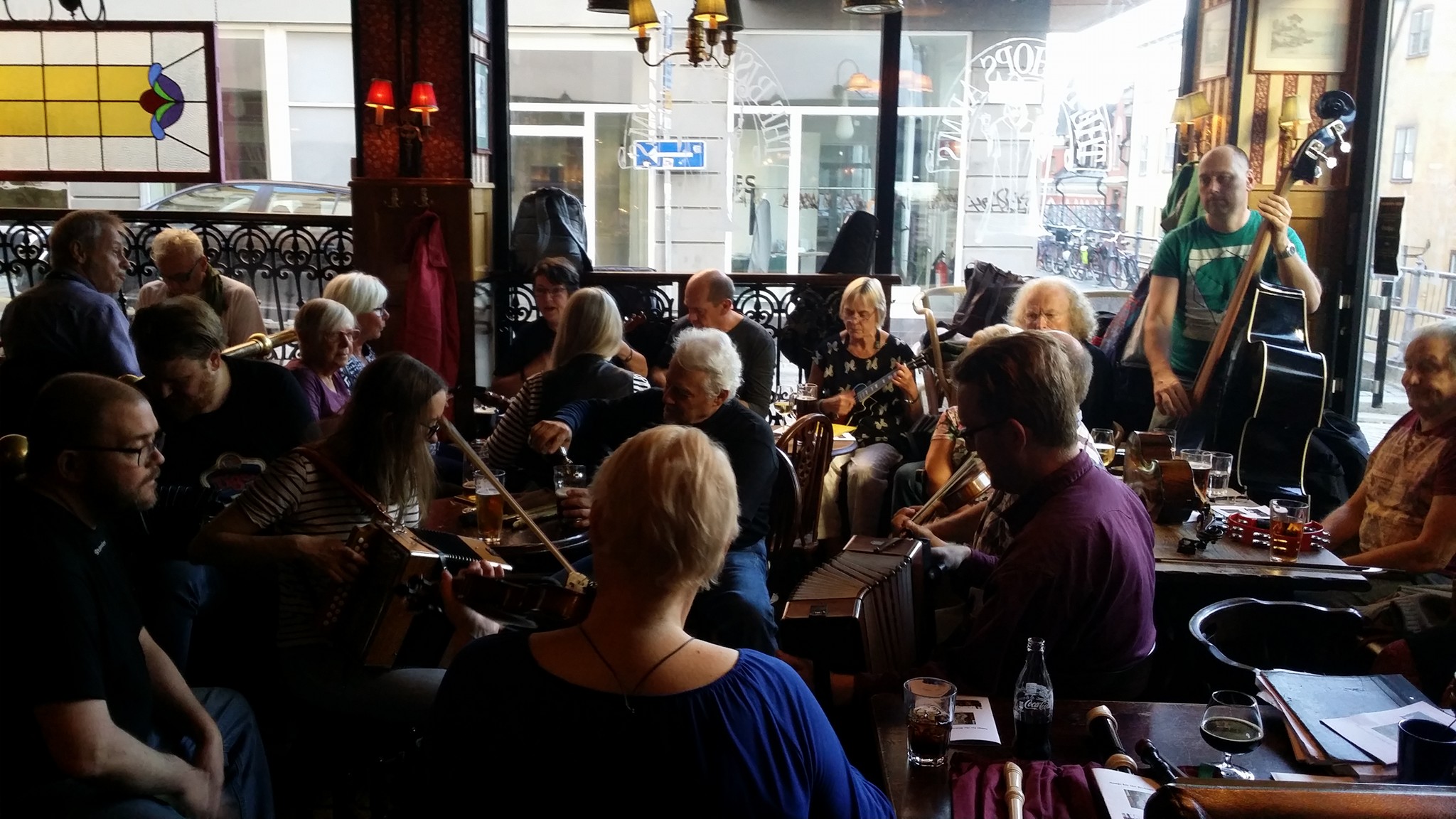 Morris indoor practice every second Thursday from January to May, September to December at Pumpan, Färgargårdstorget 1. We start at 6:30 pm.
Outdoor dancing Thursdays from end of May to mid-June and mid-August to September. Start 7:00 pm at Oliver Twist, Repslagargatan.
The 2020 and 2021 outdoor dancing seasons were disrupted by COVID-19. We managed a couple of outdoor practices in Fatbursparken. On September 3, 2020, we did the one and only display outside Oliver Twist for that summer.
In 2021 we have done a couple of outdoor practices and recorded a video for Oxford (Virtual) Folk Week.
August 30 – September 5, 2019 – a tour to the Cotswolds to celebrate our 40th anniversary. Pictures http://ekenmorris.org/?page_id=382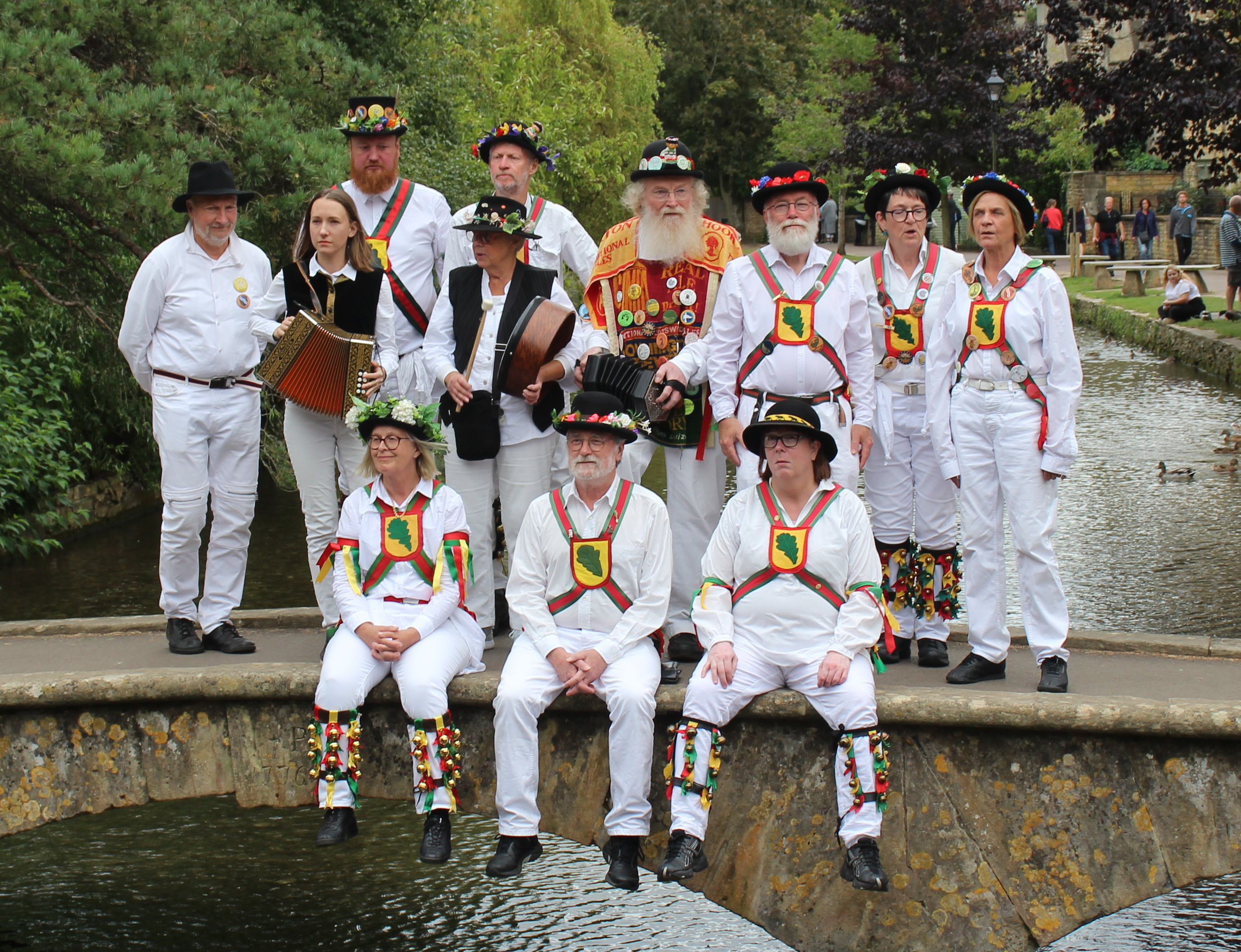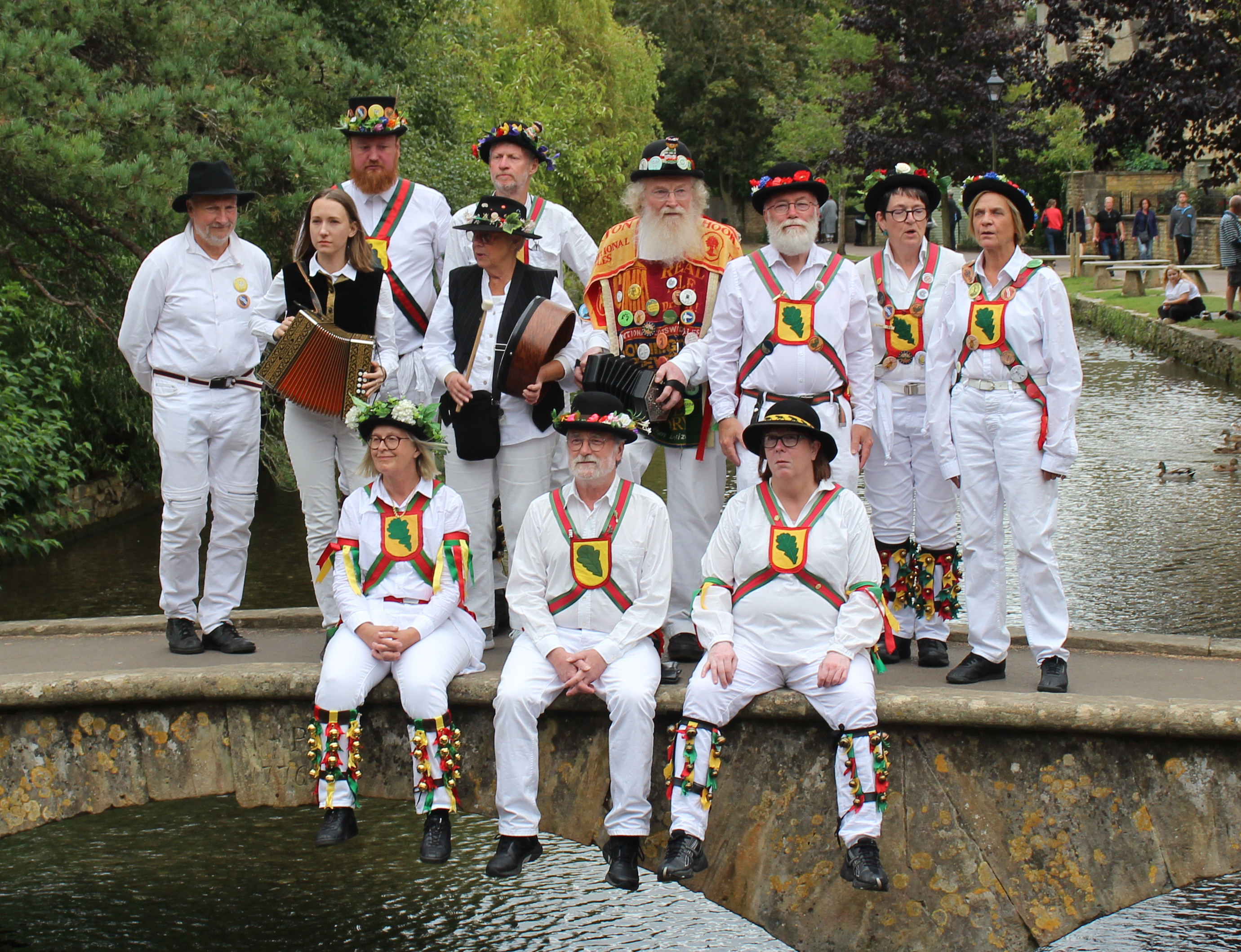 Lewes Day of Dance Saturday October 12, 2019. It was grey skies and wet, but we manged to dance!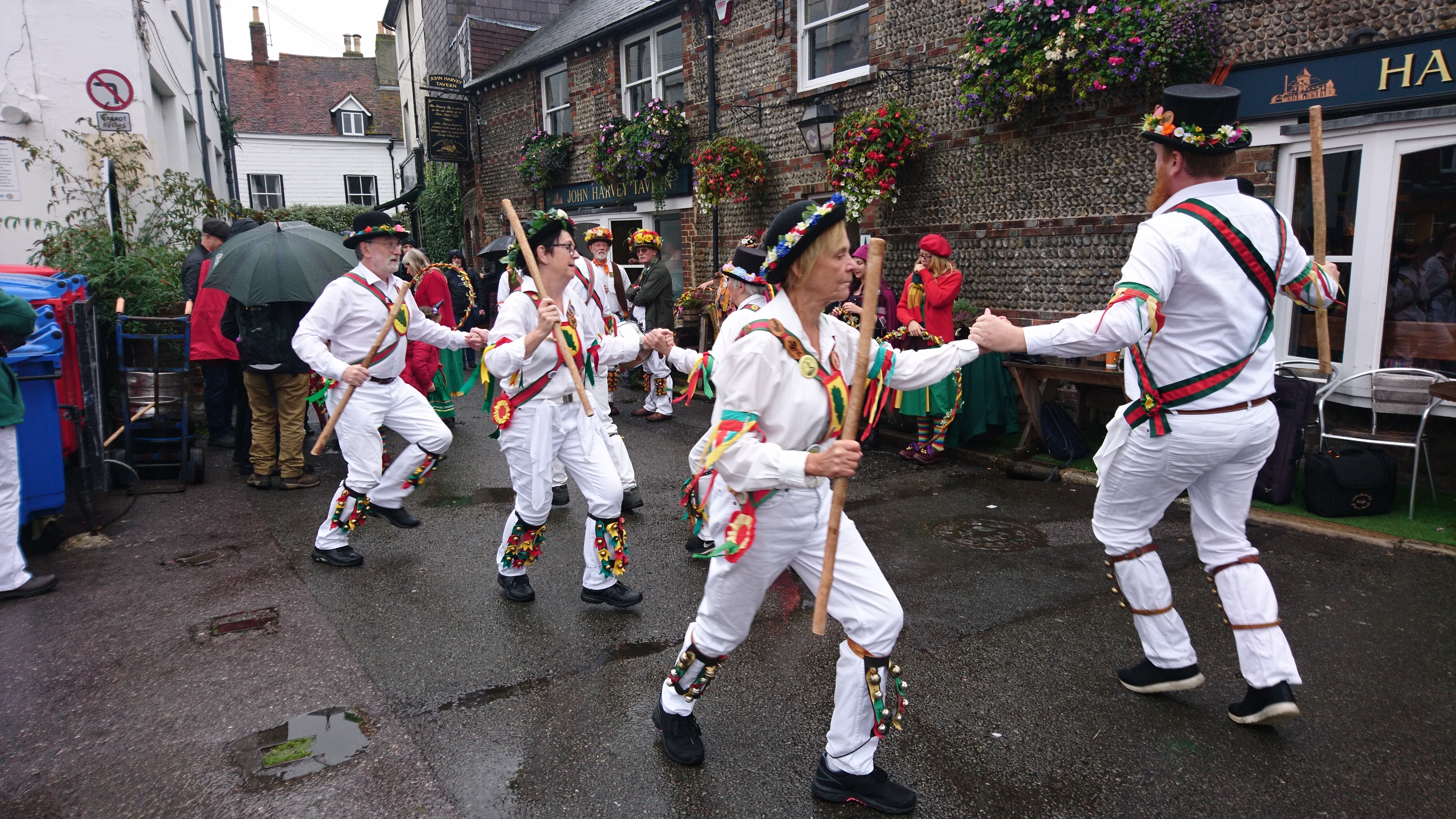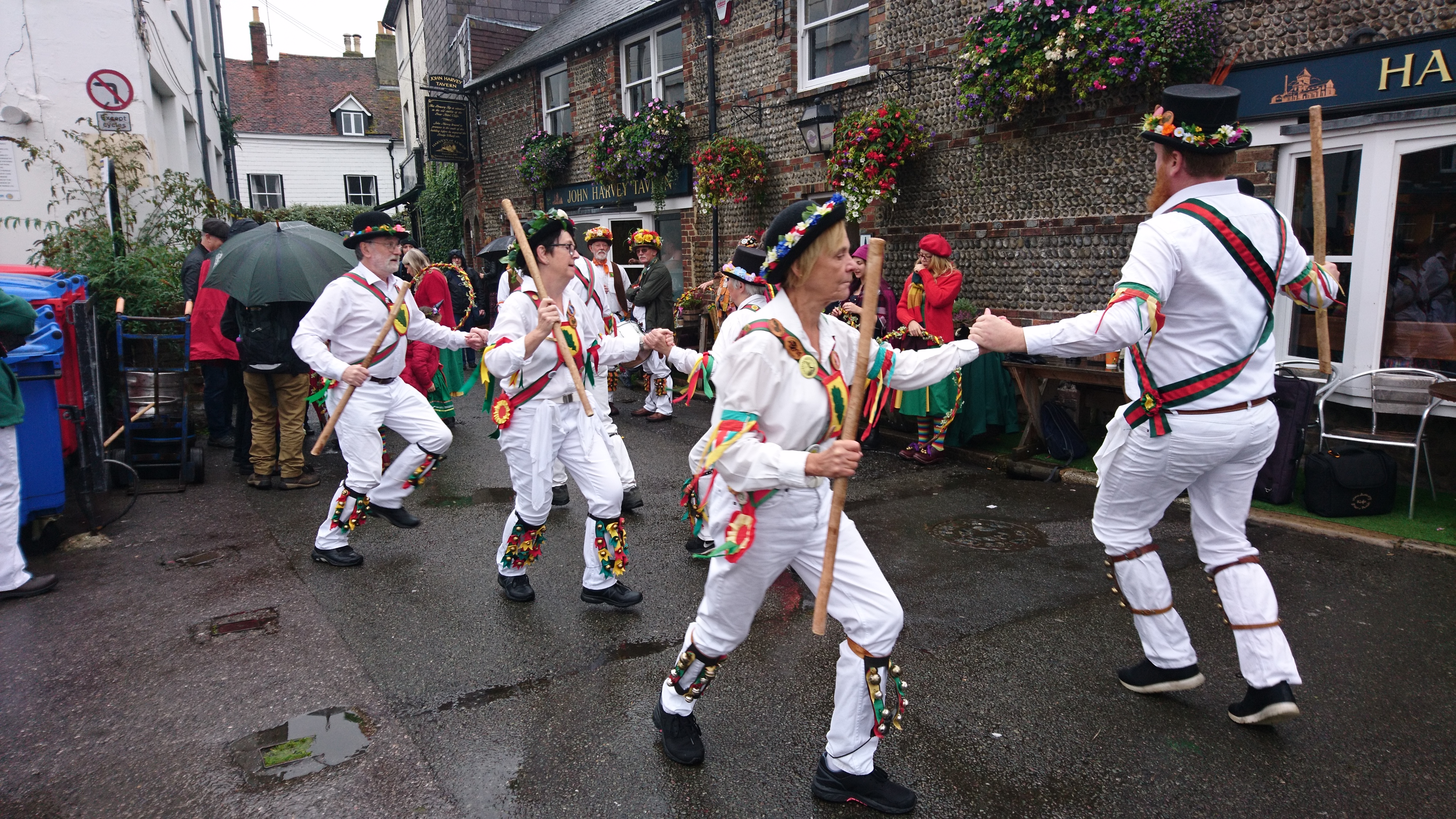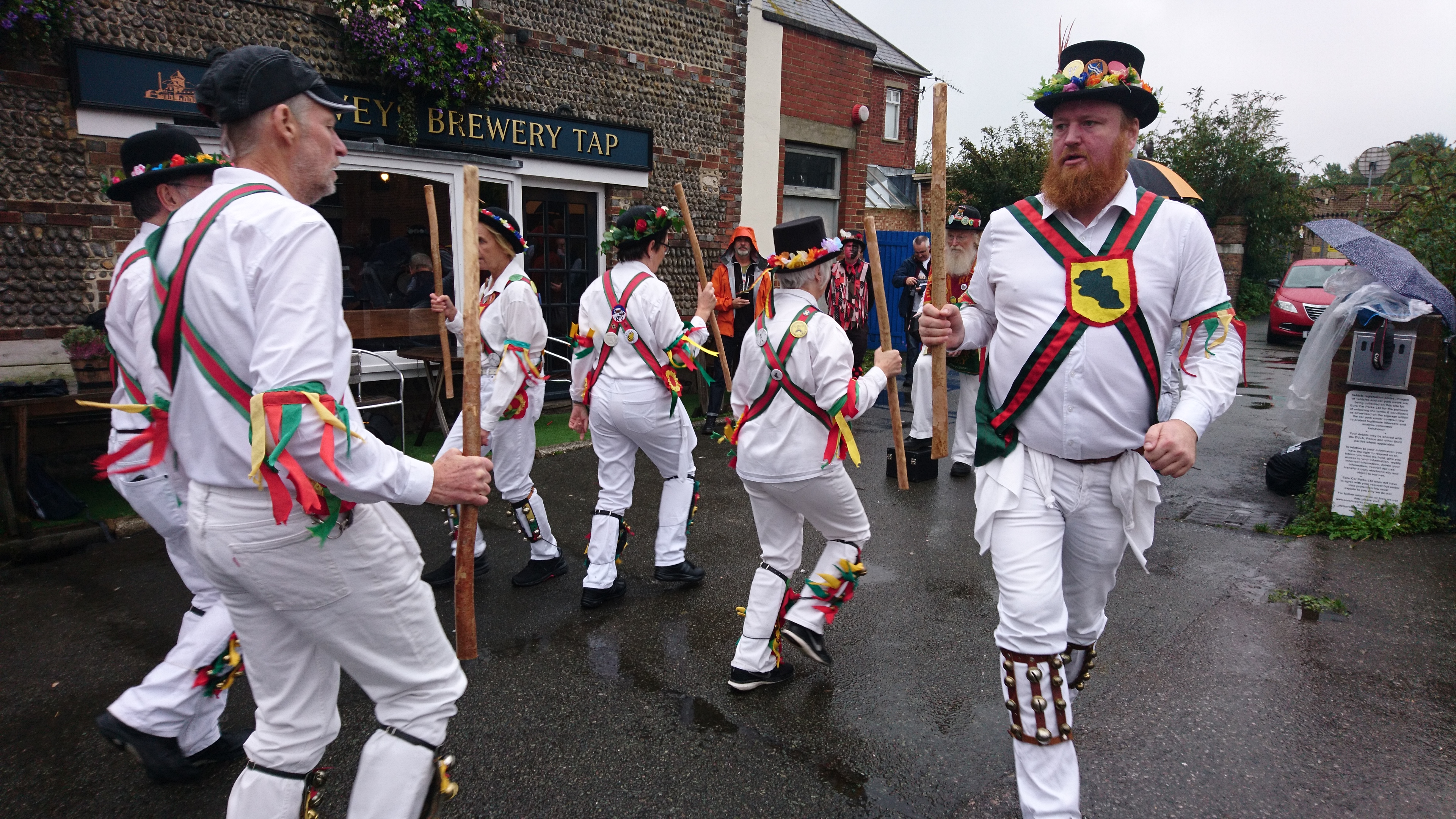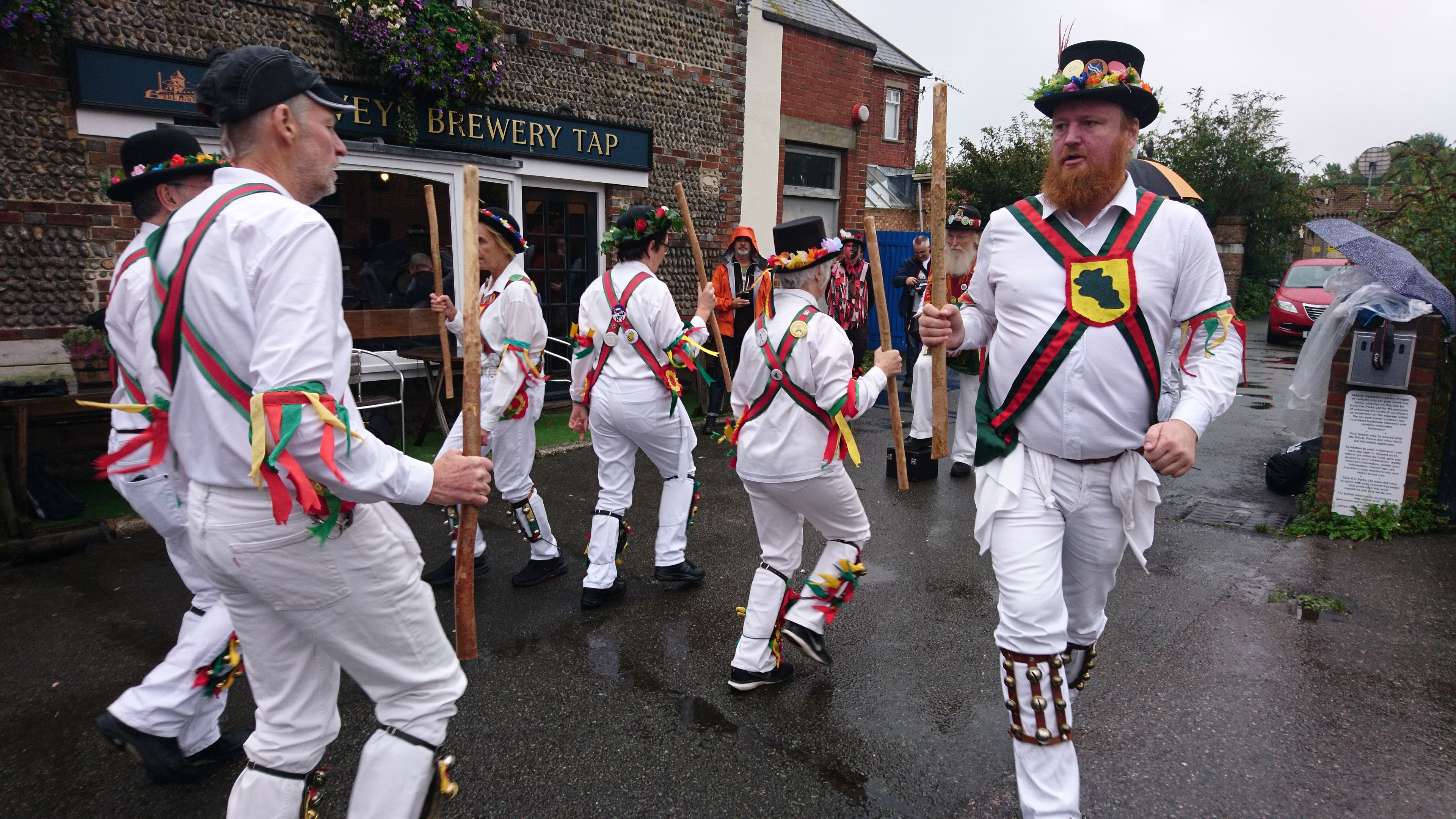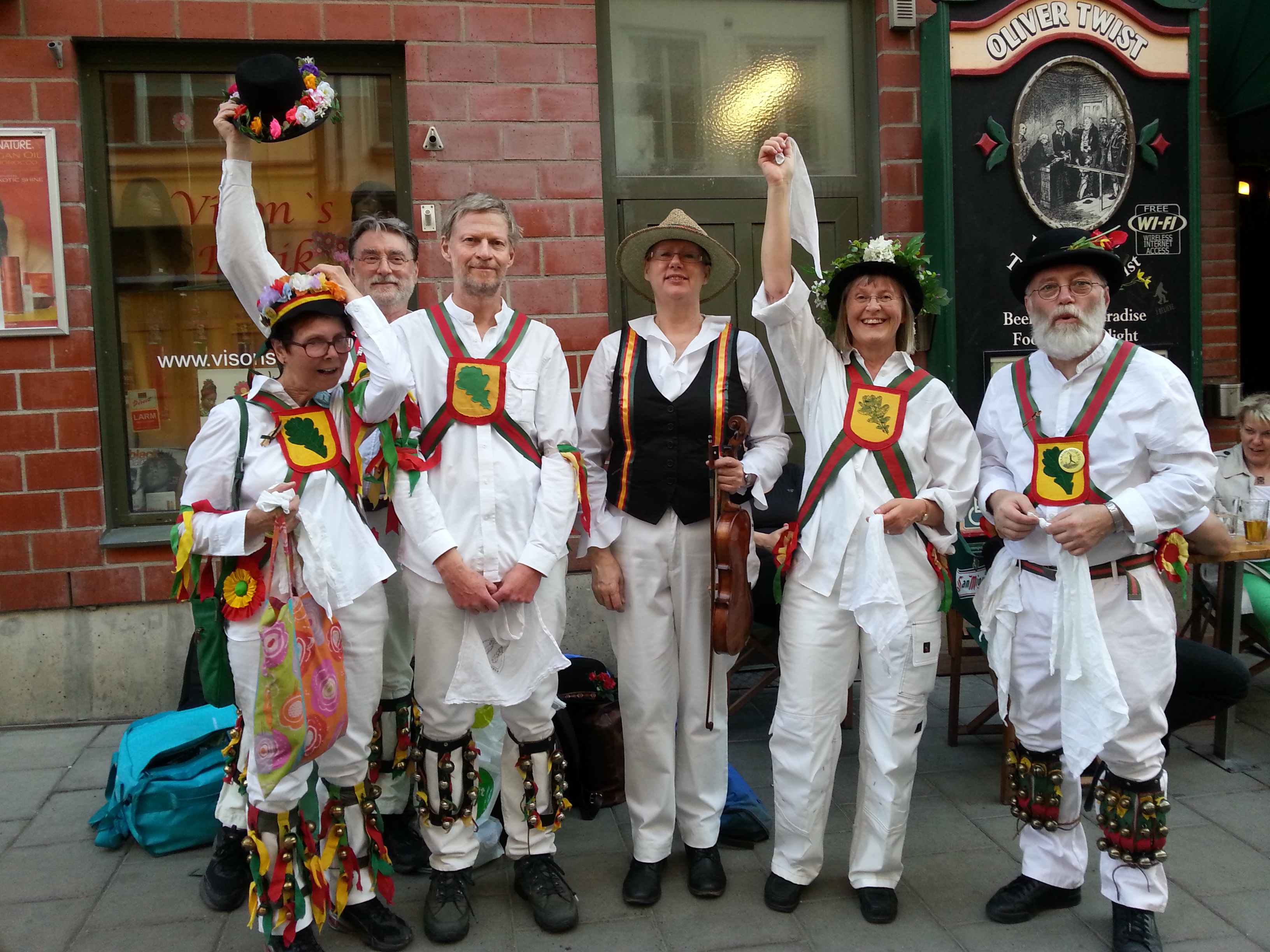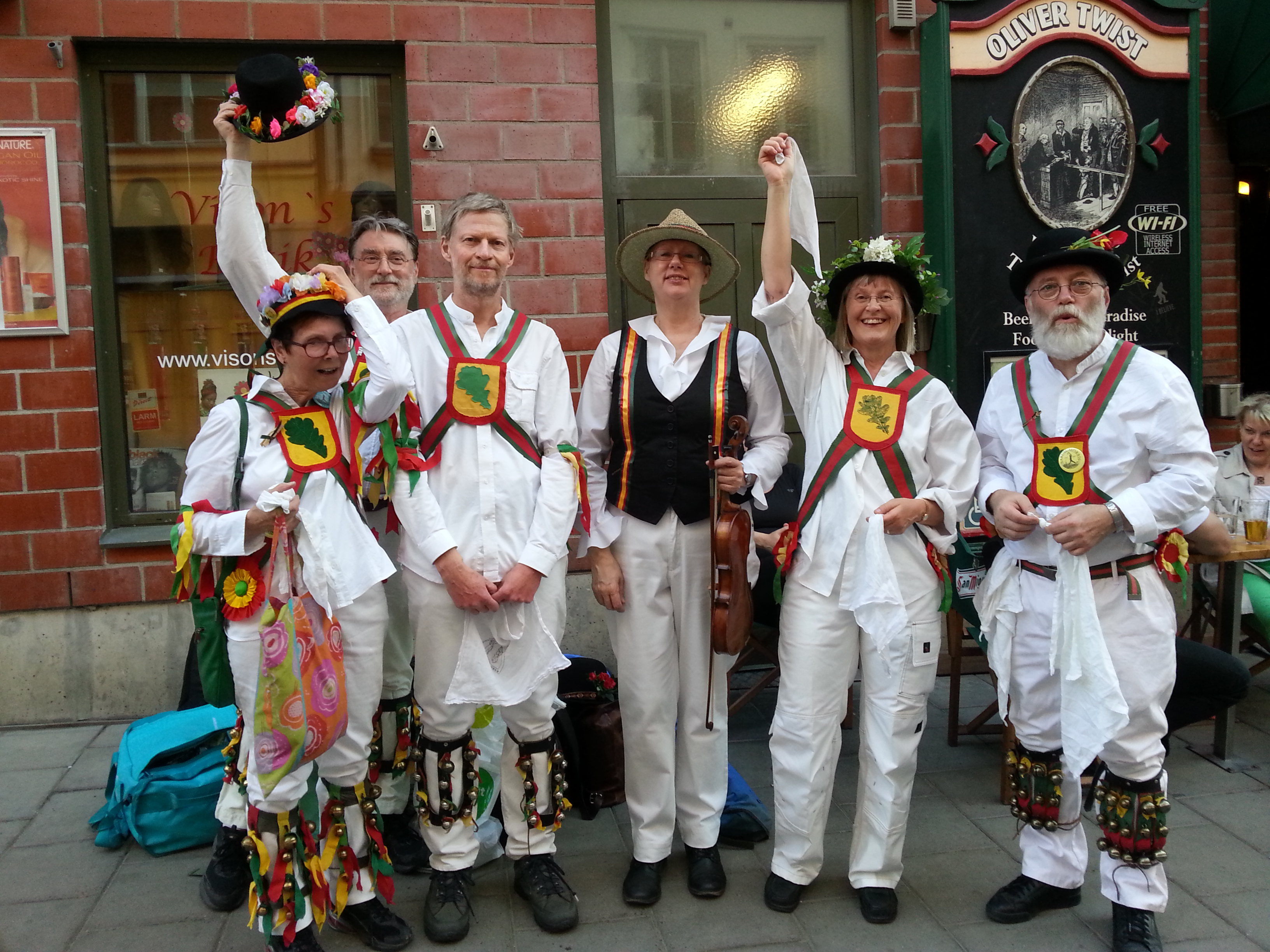 STICKS AND BELLS FOREVER!