Outdoor dancing Thursdays from end of May to mid-June and mid-August to September. Most likely you will find us outside the pubs Halfway Inn (Swedenborgsgatan) or Oliver Twist (Repslagargatan) sometime between 7 and 8 pm.
English Music Sessions at Sjätte Tunnan, Stora Nygatan 43, Gamla Stan.
From 5 pm – first Sunday of the month (excl July & August).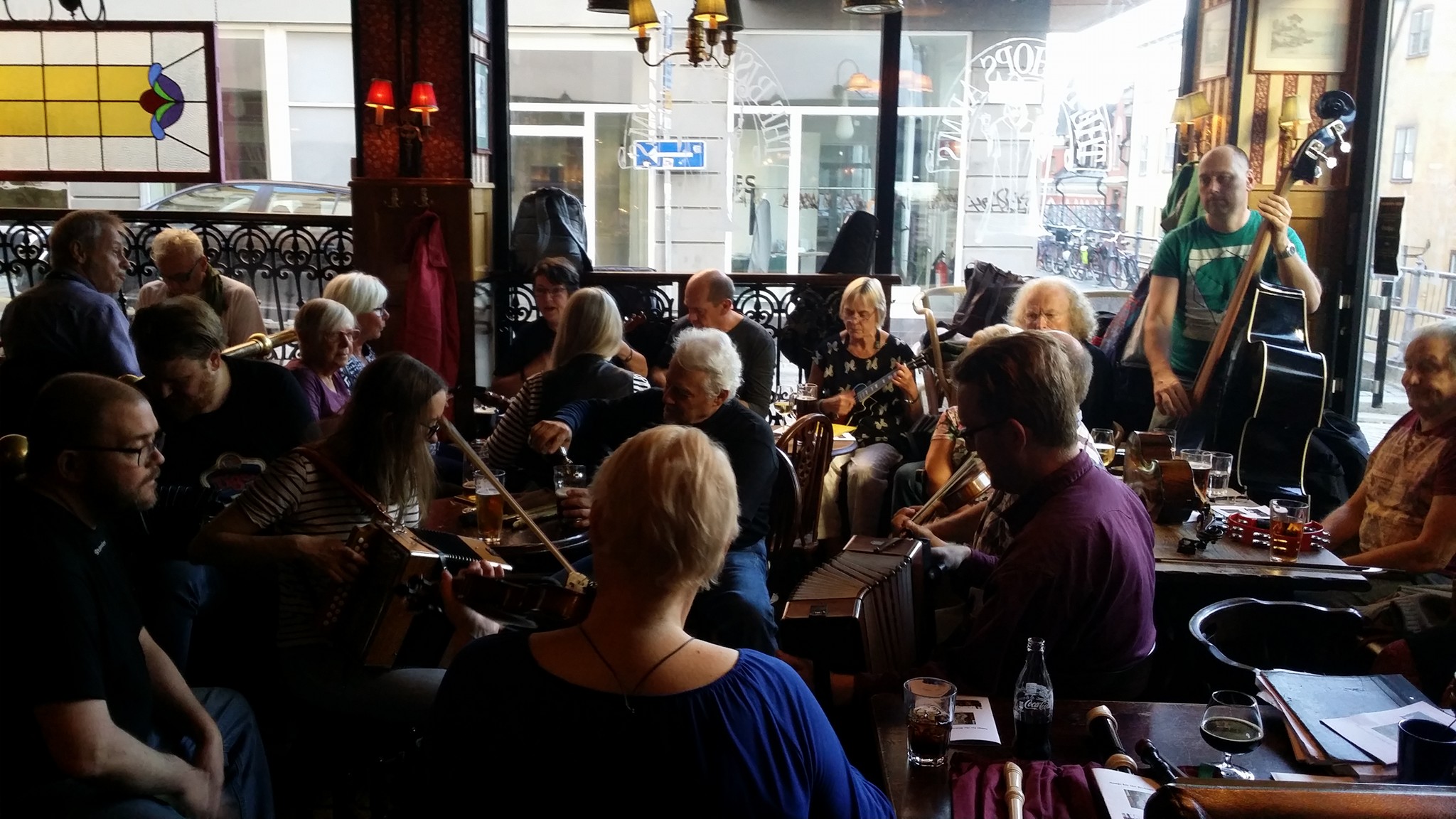 Morris indoor practice every second Tuesday evening. We start at 7 pm. Contact Jan Ivarson (link below) for more info.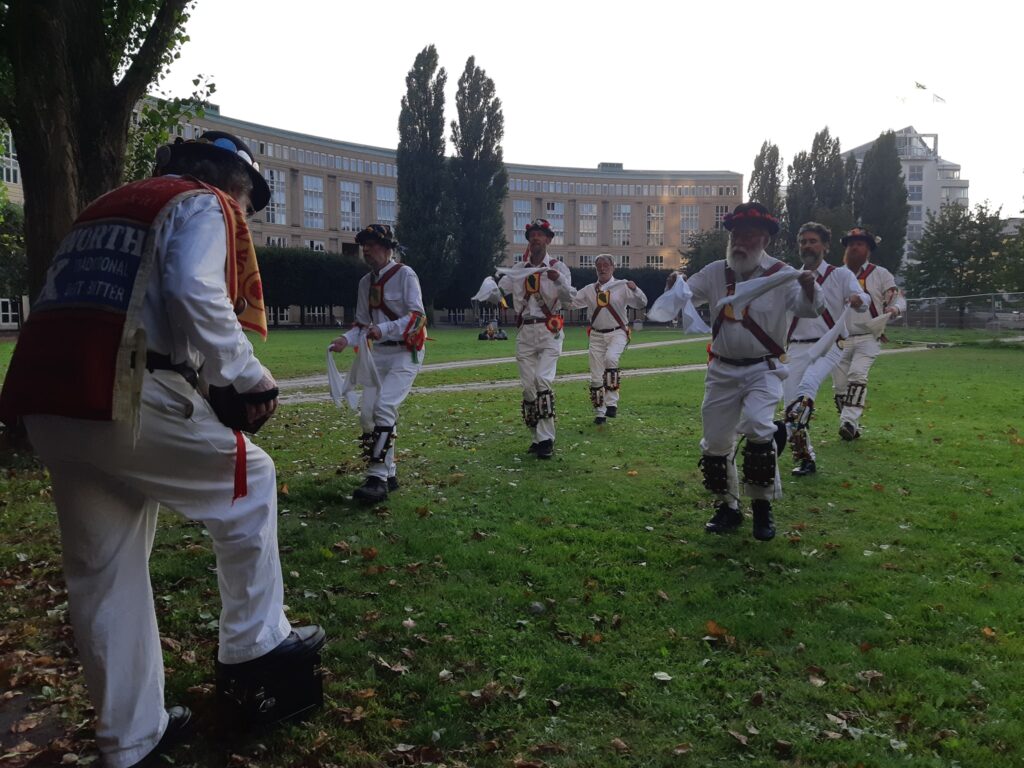 In 2021 we have done a couple of outdoor practices and recorded a video for Oxford (Virtual) Folk Week.
August 30 – September 5, 2019 – a tour to the Cotswolds to celebrate our 40th anniversary. Pictures https://ekenmorris.org/?page_id=382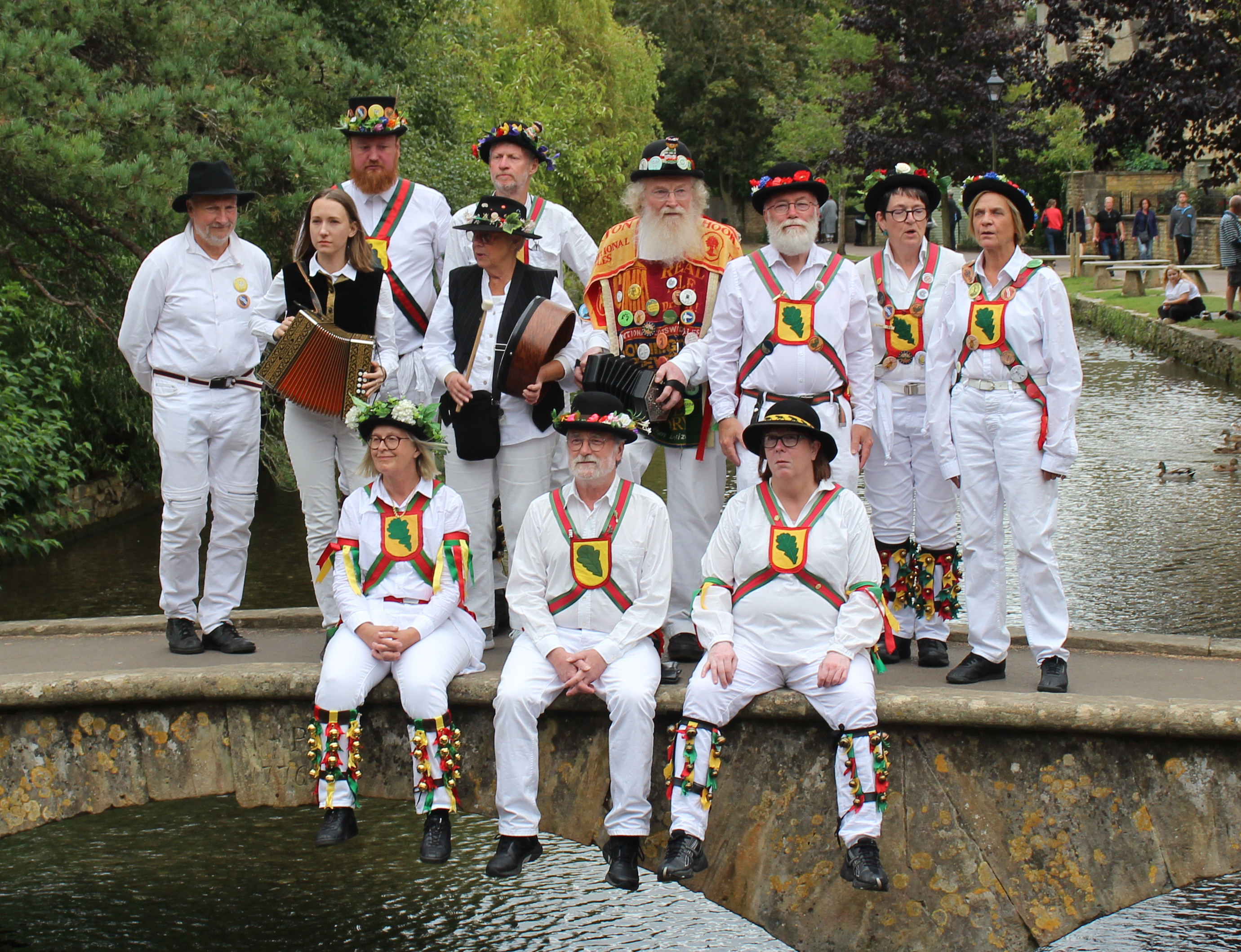 Lewes Day of Dance Saturday October 12, 2019. It was grey skies and wet, but we manged to dance!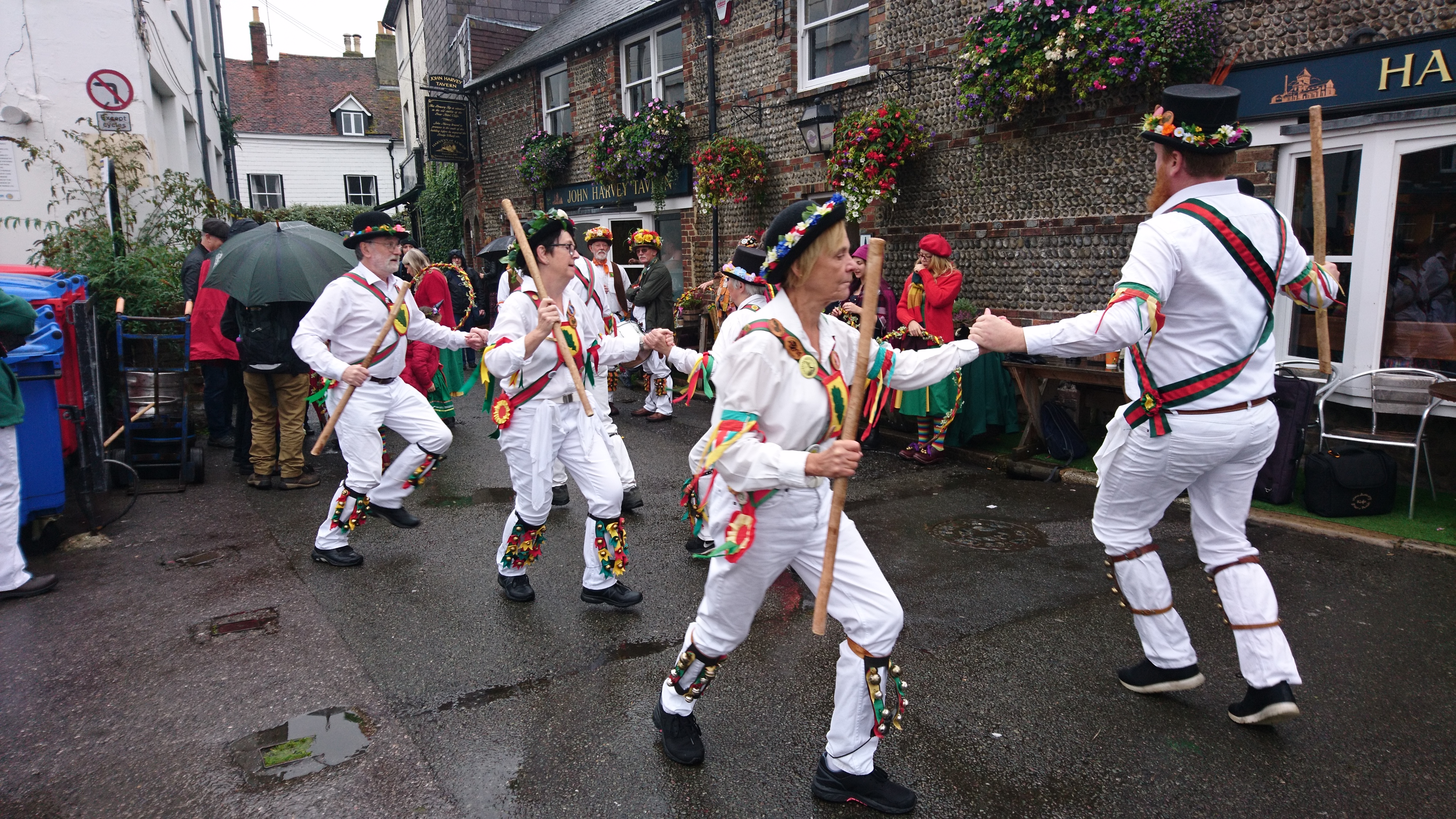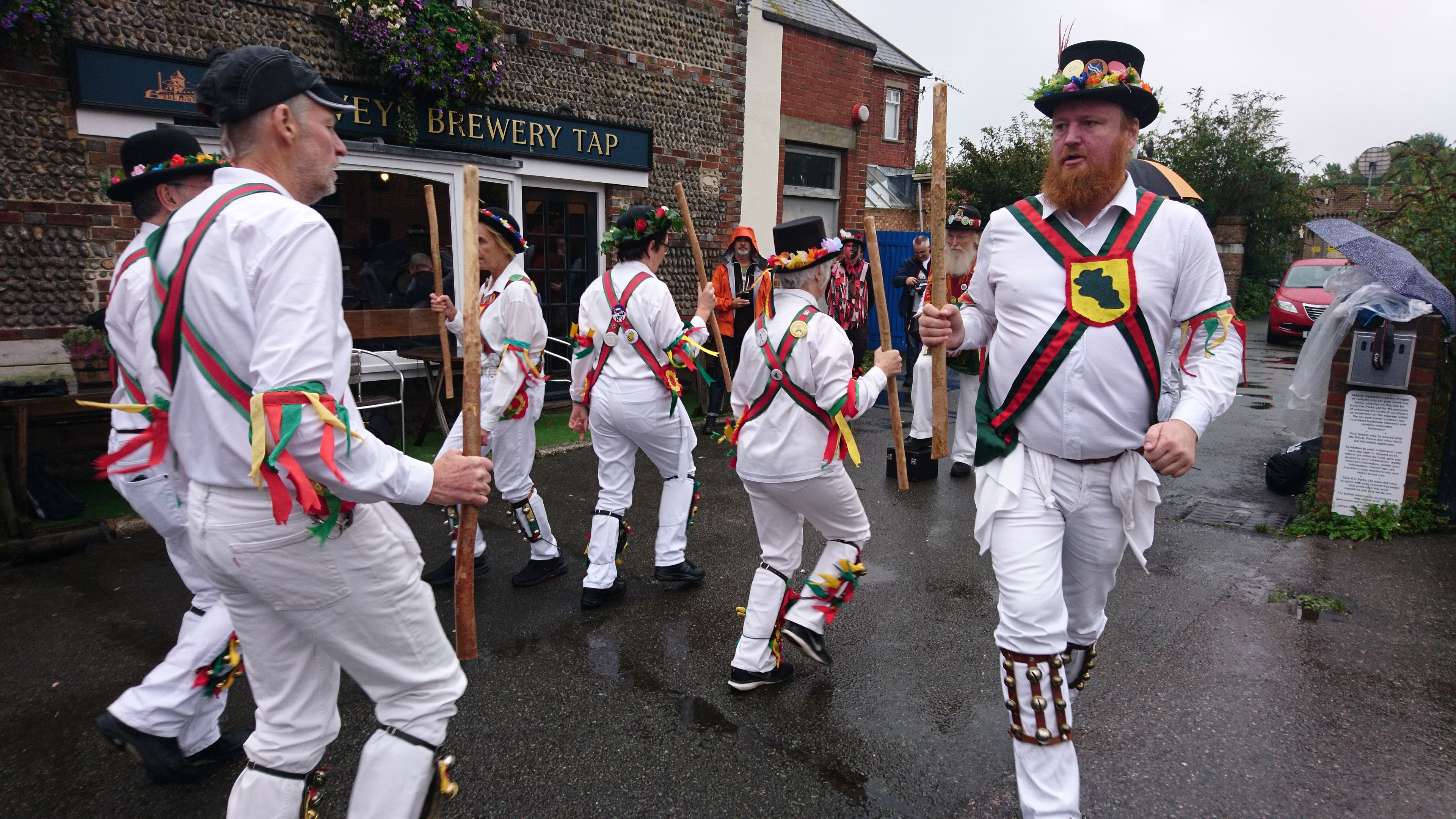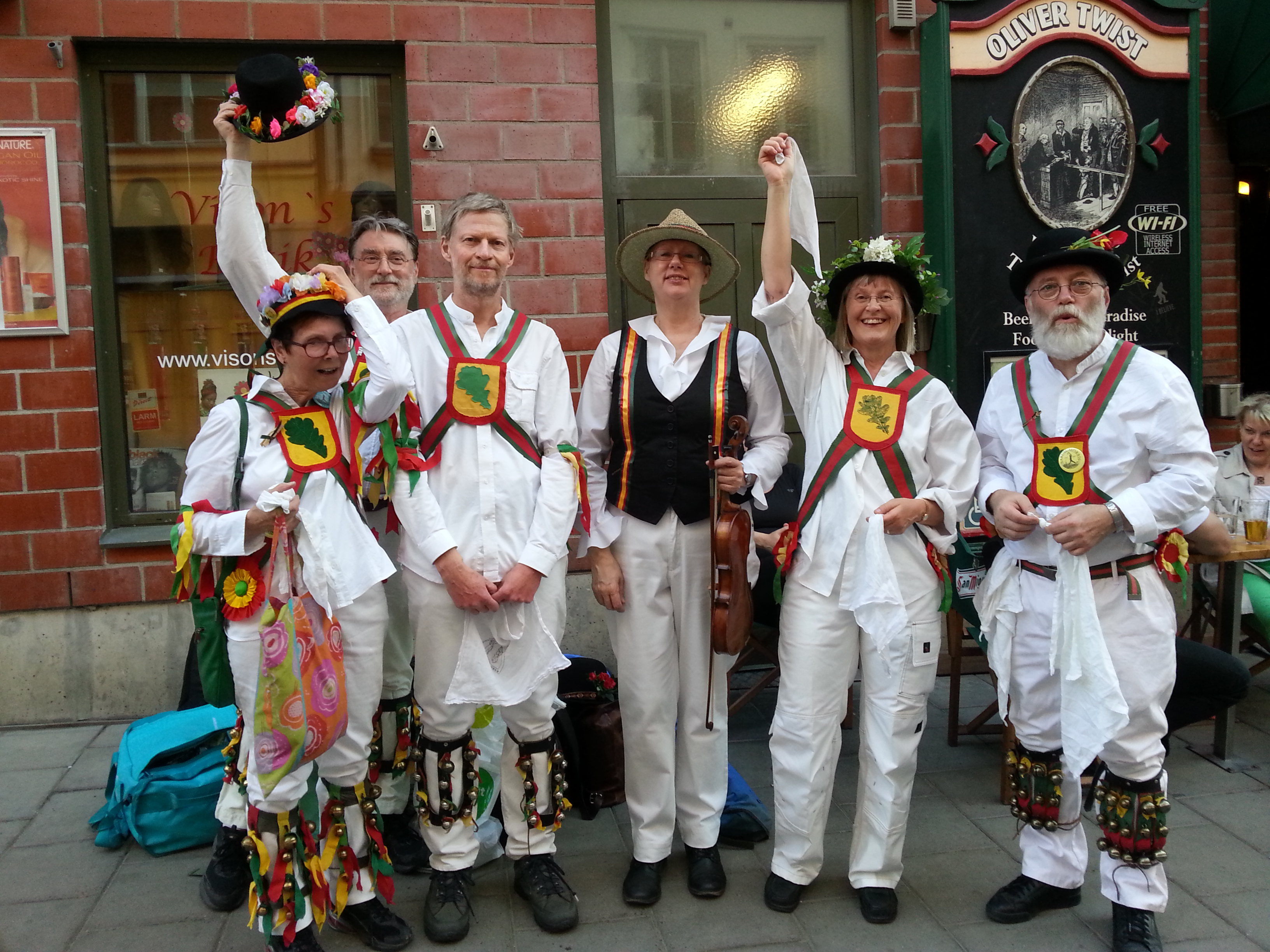 STICKS AND BELLS FOREVER!